Company Philosophy
Taking changes in trends as opportunities, Connecting it to the world with creativity, Creating productive future with new value for events related to living.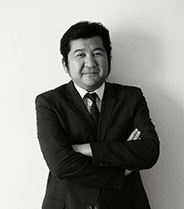 I believe that a company is to move forward with sensitive and flexible responses to the accelerating changes in trends and industrial structures. It is indispensable to be attuned to the trends and adapt to it constantly. Therefore, we have never stopped changing in the current business fields and must keep changing by linking the foundations obtained from previous experiences to new experiences with creativity. We aim to become a company that responds to the needs of society and creates new services and changes with our good faith while linking our global business fields.

Company Outline
Company Name
Limbs Capital Co., Ltd.
Establishment
April 27, 2016
Chairman and Executive Director
Masashi Isobe
CEO
Hiroki Mihira
Senior Managing Director
Hideaki Fukushima
Director
Koh Satoh
General Counsel
Kotaro Tamura
General Counsel
Kei Yamada
Capital
JPY100,000,000
Adress
1010054 Nanbu Bldg4F 2-7 Kanda-Nishiki-cho,Chiyoda-ku,Tokyo Japan
TEL
+81(0)3-5282-5282
FAX
+81(0)3-5282-5285
License
Real Estate Transaction License : License under Tokyo Prefectural Governor (2)101927
Small-Scale Real Estate Specified Joint Enterprises : Commissioner of the Financial Services Agency and Minister of Land, Infrastructure, Transport and Tourism (1) No.6
Security Services Act Registered Residential Rental Manager : Minister of Land,Infrastructure,Transport and Tourism,(1)No.8962
Bussiness
・Real estate specific joint venture (Real estate fund)
・Local development planning and operation
・Real estate development business
・Real estate renovation and resale business
・Real estate brokerage business
・Other businesses related to the above
◼️Sendai
| | |
| --- | --- |
| Adress | 980-0021 2-7-30 Chuou Aoba-ku Sendai-shi Miyagi |
Executive members
Hiroki Mihira
Joined NIPPON YAKIN KOGYO CO., LTD in 1999. After working for a consulting firm and a private fund in the early days of real estate funds in Japan, he was engaged in asset management at LCP REIT Advisors (now Consonant Investment Management), a J-REIT management company.
Later, he was engaged in asset management of privately placed real estate funds and REITs at Diamond Realty Management, a member of the Mitsubishi Corporation Group.
After joining Limbs, he was involved in the establishment of the real estate business and real real estate specific joint venture.
First-class registered architect, Real estate transaction agent, certified building business administrator, and Chiefs of Money Lending Operations.
Hideaki Fukushima
Joined The Dai-Ichi Kangyo Bank (currently Mizuho Bank) in 1981. He was engaged in international business, securities business, international investment banking, investor sales at the headquarter and overseas office. He started up the J-REIT business from scratch including the negotiations for strategic alliance with a major real estate company. Then he took up senior management roles for real estate finance& securitization, syndicated loans, and internal auditing at the bank. Thereafter, as a director of a non-Japanese company, and a board member of land management & consulting company and a real estate investment company, he additionally developed M&A business, corporate revitalization & corporate reorganization, overseas business. He has been in his current position since 2022. He has a Certified Real Property Trader License and a Certified Building Administrator License. He was served as a working member of "the Governmental Council of the Collective Investment Scheme" held by the Ministry of Finance(financial Service Agency).
Koh Satoh
Koh Satoh started his career in 1985 at the Sumitomo Bank, currently SMBC, specialized in loan syndication and project finance in Tokyo and London. He worked as a start-up member of Moore SVP and worked for Lehman Brothers as a senior position of distressed debt trading/principal investment team for more than a decade. He also worked for several European investment banks, mainly engaged in non-liquid/hybrid financial products, covering from debt to equity, funds and real estate hard assets.
Chiefs of Money Lending Operations, Real estate transaction agent.
General Counsel
Kotaro Tamura
Graduated from the University of Tokyo Faculty of Law in 1981,
Registered as an attorney-at-law in 1983
Partner, Ushijima Sogo Law Office
Worked at Anderson Mori & Tomotsune and Morrison & Foerster as a Visiting Attorney.
Chairperson of the "Research and Study Committee on Regional Revitalization Measures Utilizing Real Estate Securitization Methods" of the Association for Real Estate Securitization (ARES)
Chairperson of the "Study Committee on the Establishment and Operation of the Real Estate Market Stabilization Fund", Ministry of Land, Infrastructure, Transport and Tourism.
Member of the Expert Committee on Revitalization Measures for the Real Estate and Infrastructure Investment Market, Cabinet Office, Government of Japan
Chairperson of the "Committee for the Examination of Guidelines for the Utilization of Healthcare", Ministry of Land, Infrastructure, Transport and Tourism
Chairperson of the" Real Estate Investment Market Policy Roundtable", Ministry of Land, Infrastructure, Transport and Tourism
Chairperson of numerous other committees and councils.
He is the author of the book
"The Latest SPC Law for Real Estate Securitization"
"Introduction to the Financial Instruments and Exchange Law for Real Estate Business"
"Practical Response to the New Real Estate Specified Joint Enterprise Act in the Real Estate Securitization Business"
and many others.
Kei Yamada
Graduated from Kobe University Faculty of Law, 1995 
Registered with the Tokyo Bar Association as an attorney at law in 2002
Partner, Tottori Sogo Law Office, TNLAW Branch Office
Law School Tutor (in charge of seminars on commercial and corporate law), September 2004-March 2008
Director and Exclusive Attorney at Law of a debt collection company (servicer), November 2010-February 2017
October 2015 – September 2017 Partnership with LEADECO Legal Counsel (in Vietnam)
August 2017Registration transferred to Tottori Bar Association
Mar. 2020-Jun. 2020 Chairman of the Third-Party Committee of a Prefectural Agricultural Cooperative Financial Institution
Vice President of Tottori Bar Association, FY2022
Director, Chugoku Federation of Bar Associations, FY2022
He has served on numerous other committees and councils.
He is the author of several books, including
Do You Know the Civil Code Reform? -The Civil Code Revisions: A Quick Guide Q&A" (in Japanese)
Practical Explanation: Execution of Will" (in Japanese)
ACCESS
Tokyo Head Office
5min walk from Takebashi Sta. Exit 3b 8min walk from Jinbocho Sta. Exit A9 6min walk from Otemachi Sta. Exit C2b
Sendai